Whole Body Cryotherapy
Whole Body Cryotherapy is a hyper-cooling process that lowers a person's skin temperature to approximately 32˚ F for a period of up to 2 1/2 minutes. This is achieved by enveloping the body with extremely cold air at temperatures ranging from -200˚ F to -270˚ F. Stratton Sport & Spine is San Antonio's FIRST source for Whole Body Cryotherapy! Schedule your appointment today!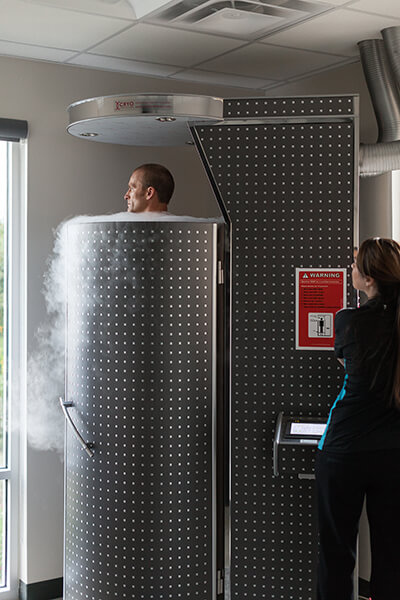 Whole Body Cryotherapy
Single Sessions - $25
$20 if cryo on same day as appointment with a doctor.
UNLIMITED CRYOTHERAPY PLAN - $179/month
Terms & Conditions:
3 month minimum term
30 day cancellation notice

*No more than 1 cryo session/day. Package applies to clinic hours only.
---
Additional WBC Videos