Orthobiologic Medicine (coming soon)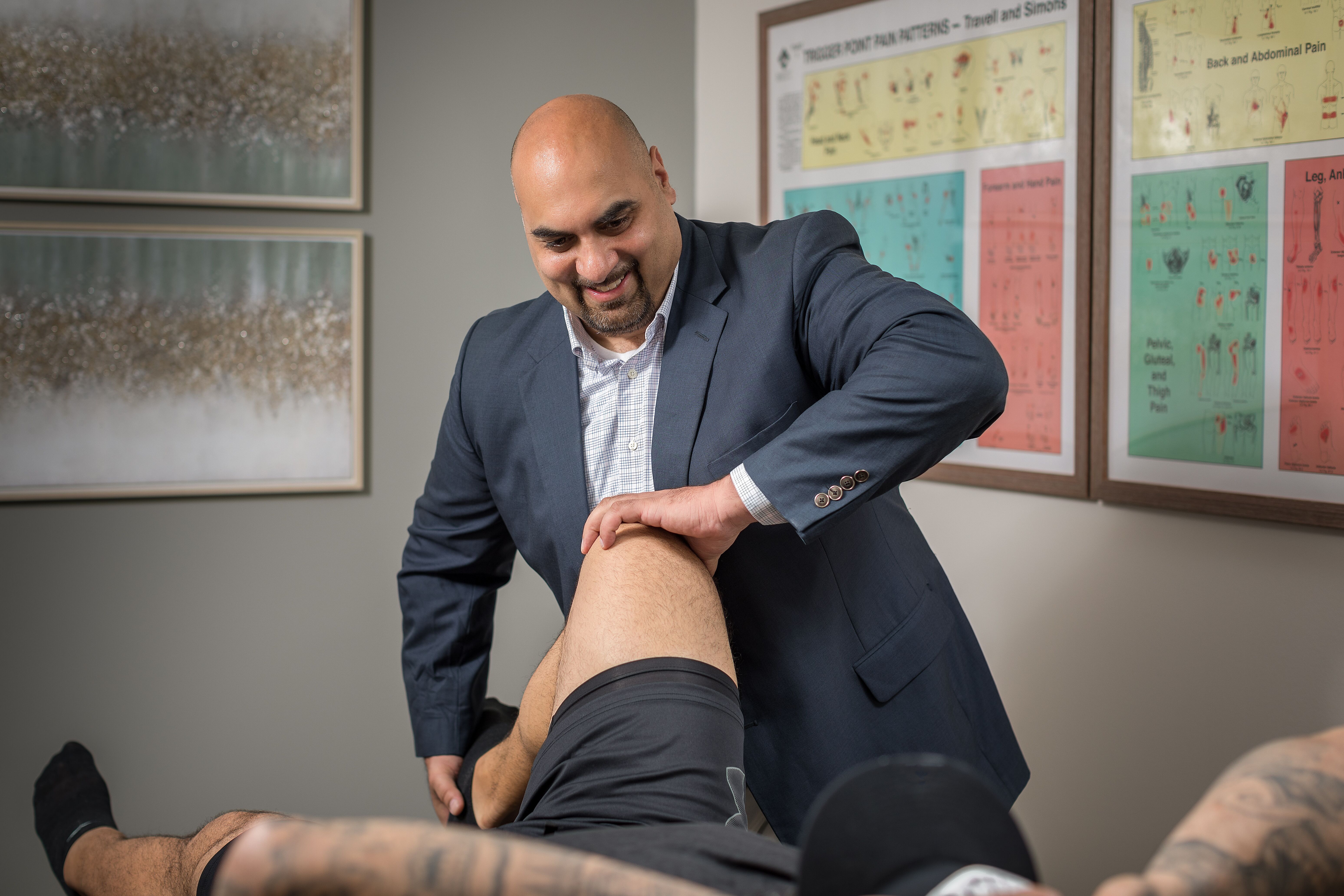 Dr. Umar Khan, a sports medicine specialist with experience at the highest professional and collegiate levels, has partnered with the team at SSS as Director of Orthobiologic Medicine. Dr. Khan completed his training in Internal Medicine in his home town of Augusta, GA at the Medical College of Georgia. Dr. Khan completed his Sports Medicine Fellowship at the prestigious Andrews Orthopaedic and Sports Medicine Center/American Sports Medicine Institute in Birmingham AL, home to renowned sports physician Dr. James Andrews. Dr. Khan assisted Dr. Andrews covering the NFL's Washington Redskins. He was an associate team physician for the University of Alabama and West Alabama under the guidance and mentorship of Dr. Lyle Cain.
Dr. Khan is board certified in Internal Medicine and Sports Medicine. He is also certified as a Muskuloskeletal Sonographer and uses MSK U/S in practice for both diagnostic purposes as well as to guide his highly specialized injections. He is a pioneer in orthobiologic (mesenchymal "stem cell" and platelet rich plasma) injections. Dr. Khan was published as being able to inject the ACL under sonographic guidance, and he has developed a new protocol for UCL "Tommy John ligament" injuries of the elbow using dynamic ultrasound evaluation and orthobiologic injections that he has been using since 2015. Dr. Khan also takes care of general medical issues. Memberships include the American Medical Society of Sports Medicine, The American Fellowship Society of Sports Medicine and the American College of Sports Medicine.